Phil Trigwell – Boogie Woogie Cowboy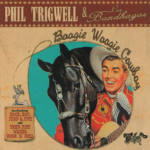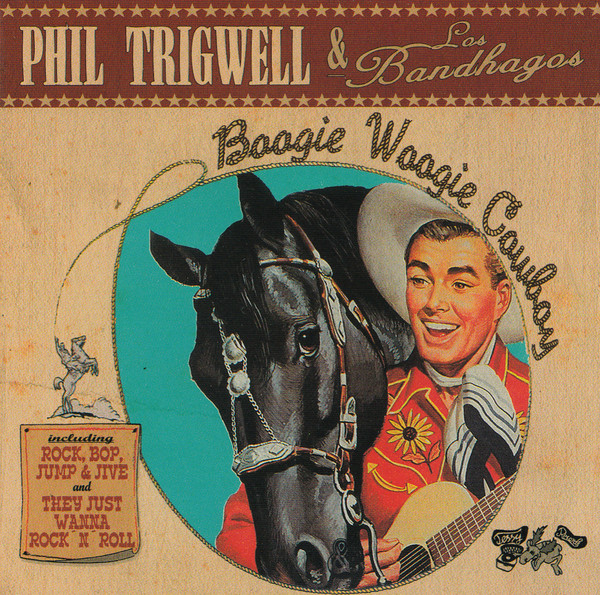 Rhythm Bomb Records – RBR 5643 [2005]
Phil Trigwell is an Englishman who lives since 1971 in Sweden. His career really began in 1993 with his group the Deputies and his albums for the german Tessy Records. Then he will often change his musicians and labels signing with Tail Records, Enviken Records, and Armadillo Records. Here is returning to Tessy Records for a new album (not that new cause the tracks were recorded in 2003 but never released before) distributed by Rhythm Bomb Records. Phil shares all the instruments with A.J.Hakwinson. "Boogie Woogie Cowboy" contains 18 titles. It's a blend of western swing, hillbilly and rockabilly played in a very easy-going style, with a lot of pickin', and the kind of relaxed way that only the self-assured musicians can afford! This album is well-balanced between Phil's excellent self-penned songs (seven of them) and covers (sometimes very different than the originals) as for example "Freight Train Boogie" (Scott, Nobar), "Since You Went Away to School" (N Petty), "Sugar Moon" (B Wills), "No good Lover" (Baker, Vanderpool), "Hillbilly Express" (Garland, Collie) "Travelling Light" (sung by Cliff Richard) and "Hooray For That Little Difference" (Autrey Inman)
It's evident that Phil is one of the most talented European musicians and composers playing in a very unique and sensitive way. But he's also (and it's a shame) one of the most unrecognized! Buy that great album and discover his unique touch!
Dave "Long Tall" Phisel
Share the post "Phil Trigwell"