Rockats, not to be confused with the famous American neo-rockabilly band, were a psychobilly trio from Amsterdam. Originally known as a high school band named the Wild Rabbits, the Rockats formed in November 1987 with Martijn Spanteren on guitar and vocals, Arjan de Witt on electric bass and Remko Visser on drums.
After the band split, Remko Visser remained active, playing with Asmodeus.
Rockats (the) – The First Take Off
Tombstone Records Tomb-Disc 671 [1988]
Take-Off – Poor Zombie – Lost City – Lonesome Cowboy – I Hope She Loves Me – Mama – Gone – Don't Leave Me Alone – Lucy – Prisoner – Screw & Roll – Baby Baby – Rapping Spirit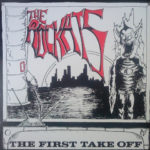 In May of the following year, they recorded their first album, "The first Take Off", for Tombstone Records. It contains some good songs, but the global sound is slightly "young" though, like the Juvenile Delinquents, the use of an electric bass gives them a fuller and more precise sound. The main problem is the vocals. The singer tends to overact, and his scratchy voice is a bit annoying in the long run.
---
Rockats (the) – Keep On Turning
Tombstone Records Tomb-Disc 675 [1989]
Rockats – The Shadow – Rattlesnake – Nightmare – Let's Go Crazy – Doctor Doctor – Everybody Needs Somebody To Love – Black Sunshine – All I Have To Do – Redlight Woman – Spend The Night With You – Whiskey On The Rocks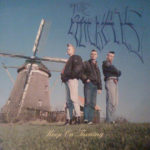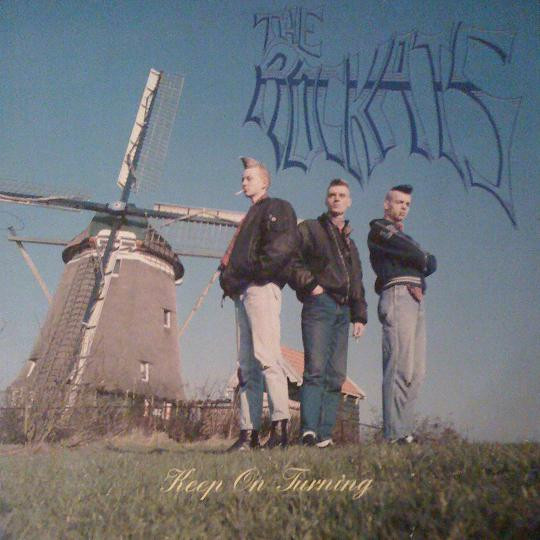 One year later, they released "Keep On Turning", still on Tombstone. This one is way better. It contains a few good ideas like Rattlesnake, a spaghetti western-tinged number, and original arrangements too. Furthermore, the singing shows quite an improvement.
---
Rockats (the) – The Last Crusade
Tombstone Records Tomb-disc 687 [1990]
Keep On Rock'In – Wanted – 1991 – Satisfied – Seducer – Last Crusade – Break Out – Fire – One Night Stand – Your Eyes – Burn In Hell – Jane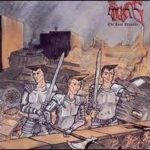 "The Last Crusade", their third and last album, appeared in 1990. It contains excellent songs like the Seducer, featuring superb bouncing bass.
Other songs slightly departed from their previous release with more aggressive melodies and metal influences akin to the Krewmen of the same period.
The Radioactive Kid