Sgt. Fury – Cold Cold Sunday
Raucous Records RAUC 10 [1989]
Cold Cold Sunday / Death Ship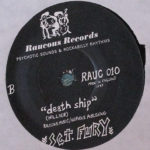 Sgt. Fury came from the Isle of Wight and was on this single: Mike Couch (vocals, guitar), Rog Hillier (double bass), Rick East (guitar) and Terry Cooke (drums), who replaced Aubrey Langridge, who played on their demo. Cold Cold Sunday, penned by Couch, is highly melodic yet also very aggressive. The band could be seen as a meaner and punkish equivalent to the Long Tall Texans. Death Ship, penned by Hillier, is a fast number on which you can hear mod influences (the Who, Jam).
---
Sgt. Fury – Psycho Vision
Raucous Records RAUC 16T [1992]
Psycho Vision / Summer in the Black Lagoon – Just Run Away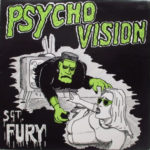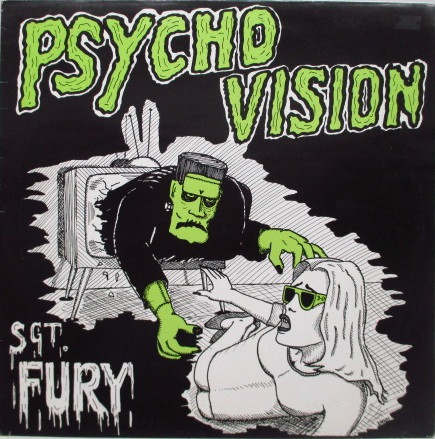 Sgt. Fury continued in the wake of their excellent debut single and released this equally brilliant 10". Psycho Vision is a perfect mix between Garage, Psychobilly and Post-Punk, on which a welcome organ enhances the band's line-up. Summer in the Black Lagoon is more sixties influenced with a heady Kinks-tinged riff. Just Run Away is excellent and punchy but seems more average compared to Summer in the Black Lagoon.