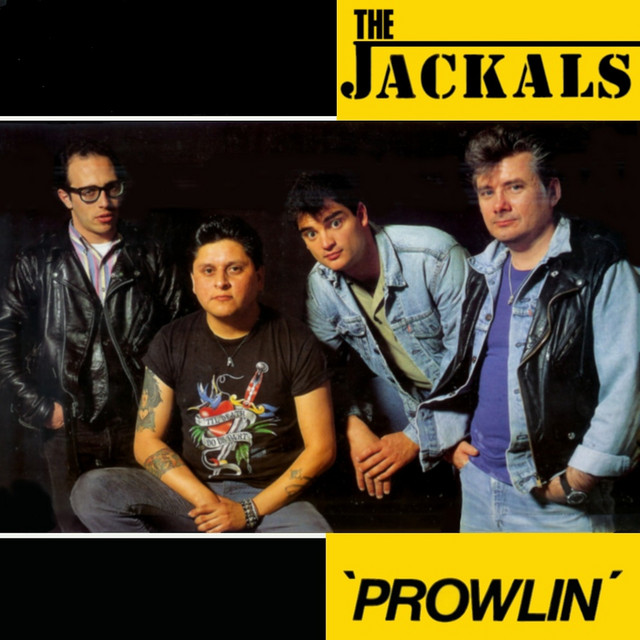 Jackals (the) – Prowlin'
Nervous Records NERD038 [1988]
Ice Cold Blues – Makes You Scream – Too Crucial – She's The One – Some Body's Gonna Get Their Head Kicked In Tonight – I'll Go Crazy – No Brain – Party Train – My Baby Loves Rock 'N' Roll – The Fly – Ghetto Ride – What's Wrong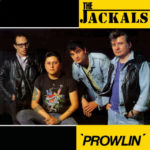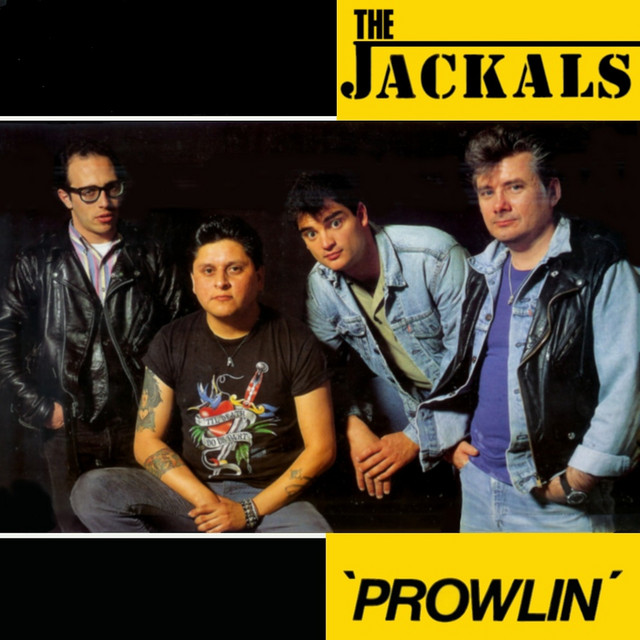 The Jackals were an American band from Portland, Oregon active between 1983 and 1992. The quartet was formed by David Corboy (guitar), Louis Samora (guitar), Rob Parker (drums), and Steve Casmano (bass). The band first released an album on Anubis records in 1984 before recording this one at Falcon Studios in 1988 for Nervous Records.
The strength and particularity of the Jackals is that three of the members (all except Parker) sing. This gives a rich and varied repertoire. Ice Cold Blues is heavy blues-rock quite similar to what George Thorogood does with tracks like If You Don't Start Drinkin'. The tension does not fall, far from it, with Makes You Scream, a hard-hittin' Rock'n'Roll which rushes at full speed and does not seem to want to stop.
Lighter, More Crucial is an excellent boppin' Neo-Rockabilly. The following track is in the same spirit and evokes the style of the Rockats.
The group changes register with their cover of Somedy's Gonna Get Their Head Kicked Tonight by Earl Vince and the Valiants (aka Fleetwood Mac). The sound is raw and wild, almost Punk. The next track is also a cover, an excellent version of James Brown's I'll Go Crazy.
No Train is solid Modern Rock. Still on the "train" theme, Party Train has the power of a Blasters track. My Baby Loves Rock'n'Roll is a boppin' Rock'n'roll, and even if it is not very original, the tune is devilishly effective, especially with two fantastic guitar solos.
The Fly is a Chubby Checker cover, resulting in a high-octane and energic version of Twist. The group continues with a powerful instrumental close to Webb Wilder's style (Cactus Planet, Rough Rider). The album ends with What's Wrong. It's not the most original track on the album, but it's still very effective.
Released between the first album of the Quakes and the second album of Skitzo, Prowlin contrasts a little with the label's production, which at the time was very Psychobilly-oriented. However, it deserves to be rediscovered, and the classic Rock'nRoll lover will find plenty to enjoy with this album.
Fred "Virgil" Turgis