The Cambles ‎– I'm In Heaven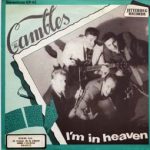 Jitterbug Records ‎– BUG 87002
I'm In Heaven – Dreamin' – Introducing – Little Ole' You
The Cambles were a German band active between 1985 and 1989. The band fwas formed by Rockin Rolf (Rolf Kaudelka) on vocals, Gretschin Pete (Peter Kaudelka) on guitar, Slappin Tony (Jörg Plachetka) on double bass, and Drummin Martin (Martin Putela) on drums.
I'm In Heaven is a clean Rockabilly with a slight Neo-rockabilly feel. The superb balance between the double bass and the acoustic guitar in the rhythm section is worth mentioning.
A brushed snare propels Dreamin, a song close to Frankie Lymon's I'm Not a Juvenile Delinquent. In this song, the band is not far from the style of the early recordings of the Speedos.
Little Ole You (Wayne Walker, Billy "Crash" Craddock) is pure Rockabilly gold with another powerful double bass part from Slappin' Tony.
---
The Cambles – Part Of A Fool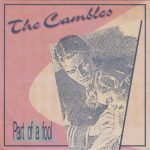 Jitterbug Records – BBUG 91 005
Part Of A Fool – First Year – Hot Dog – Why Can't I Get Enough
The label released the second EP after the band disbanded in 1991.
It opens with a super cover of Robin Luke's Part Of A Fool. If the original is a bit sentimental, their version sounds like a mix between Dion and Buddy Holly. First Year is straight ahead Rockabilly with a rural bop feel, as is Hot Dog.