Three Blue Teardrops – Ballin' Jack/Morbid Teenage Love Song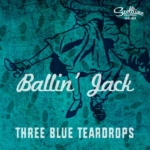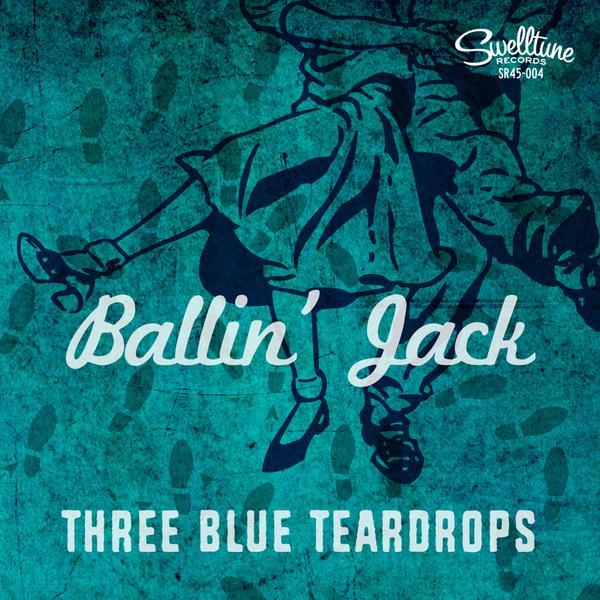 Swelltune Records SR45-004 [2018]
At last some new music by Three Blue Teardrops!
Dave Sisson, Randy Sabo and Rick Uppling are back with a brand new single recorded at Hi-Style studios.

Side A is a hot jiver that benefits of the addition of a saxophone and features a mean and superb solo.
B-side is even better. Imagine a sad rockabilly ballad with female backing vocals produced by Shadow Morton. I was almost expecting to hear car crash sound effects in the middle of the song.
Buy it at Swelltune records.
Fred "Virgil" Turgis


Three Blue Teardrops – Rustbelt Trio

A-OK – Shocked – Lincoln '59 – Alone At Last – Headin' For Disaster – American Way – Hard-Boiled – Little Lovely – Lord Send Me An Angel – Damage Control – The Dead Know Nothing – I still Dream Of You – I'm Still Standin' Here
The fourth album relased by Three Blue Teardrops, more than 10 years after their debut release 'One Part Fist" on the legendary British label Nervous Records. I'm a huge fan of Alan Wilson's work as a musician (The Sharks) or as a producer (Frantic Flintstones, Gazmen, Colbert Hamilton…) but I was a little disappointed by his production on "One Part Fist". I think he tried to give some kind of English psychobilly sound to a 100% American band which didn't really fit them. The two following albums are now very hard to find but are more reflective of what their true sound is. So is "Rustbelt Trio" produced and released by the band. Here you have a real wild rocking and stomping modern rockabilly album made of 13 songs (all band's originals, half written by guitarist Dave Sisson and the other half by upright bassist Rick Uppling). One of their best quality is to be able to mix genres, adding traditional vocals harmonies on heavy rockers, or enhance what could be a classic hot rod song (Lincoln 49) with a fine and swing drumbeat. Harmonies and superb brushed snare can also be found on "Alone At Last", a teenagers' song with a modern edge. The sound hardens a bit on "Headin' For Disaster", which talks about alcoholism and self destruct (Stayin' out late at the beer joints, poppin' pills and livin' hard / Drivin' too fast on the highway, slow at work and feelin' tired / You're lookin' older everyday you spend gettin' bent / But pretty soon this gift you got is going to be spent). "American Way" is a true heavy rockabilly or psychobilly (call it whatever you want) song which shouldn't be out of place in The Quakes repertory. Nice! Changing the mood a bit, "Lord Send Me An Angel" is what you can expect with a title like that, a fine ballad with just the guitar and a very light snare, and once again traditional harmonies on the chorus. And right after this calm and peaceful moment they rush into the wild "Damage Control". Another change of tempo comes with "The Dead Know Nothing" a western ballad with Mexican trumpets, gunshots and percussions ala Ennio Morricone. An Everly Brothers influence can be heard on "I Still Dream Of You", and the album ends with "I'm Standin' Here", dedicated to Stiff Little Fingers' Jake Burns, but the message is clear and can apply to Dave, Rick and Randy. It's very good to see the band back in action, with a all-killer/no-filler album. With the new interest toward psychobilly in the USA, it would be more than justice to find them, who were among the first with The Quakes to play that music in America, achieving the same level of success The Reverend Horton Heat did.
Fred "Virgil" Turgis
Share the post "Three Blue Teardrops"