Fretz (the) ‎– Don't Fret
JPM Records ‎– FRET 1
Don't Fret – Better Change Your Ways – Wishful Thinking – A Place In The Sun
An excellent though rather short mini lp by the Fretz, a neo-rockabilly band from Suffolk released around the mid 80's. The Fretz were Jason Scopes on lead vocals and lead guitar, Mark Parker on double bass and Paul Smith on drums. The first three songs show the influence of Restless, Scopes guitar playing being clearly influenced by Mark Harman.
The last tune of the ep is more modern, closer to the style of Frenzy's second album "Clockwork Toy". All in all a very good ep. If you dig bands like Restless, the Nitros and the Cellmates this one is for you.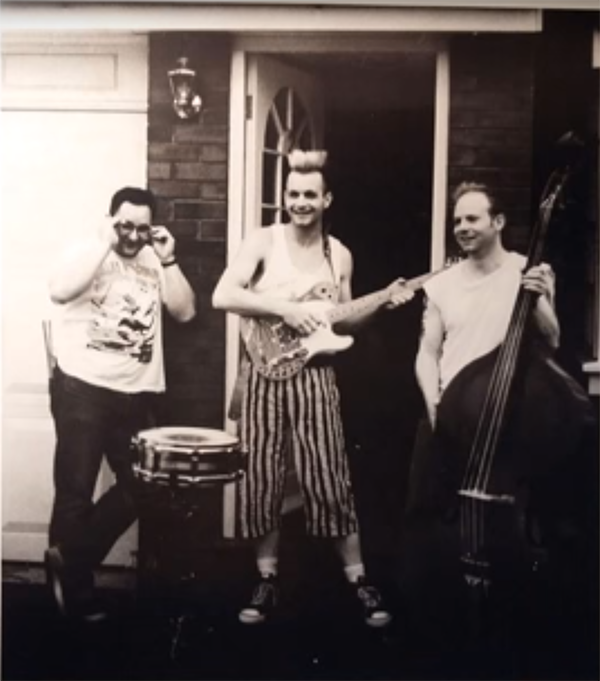 Fred "Virgil" Turgis
Share the post "Fretz (the)"