Harry And The Hounds – Release The Hounds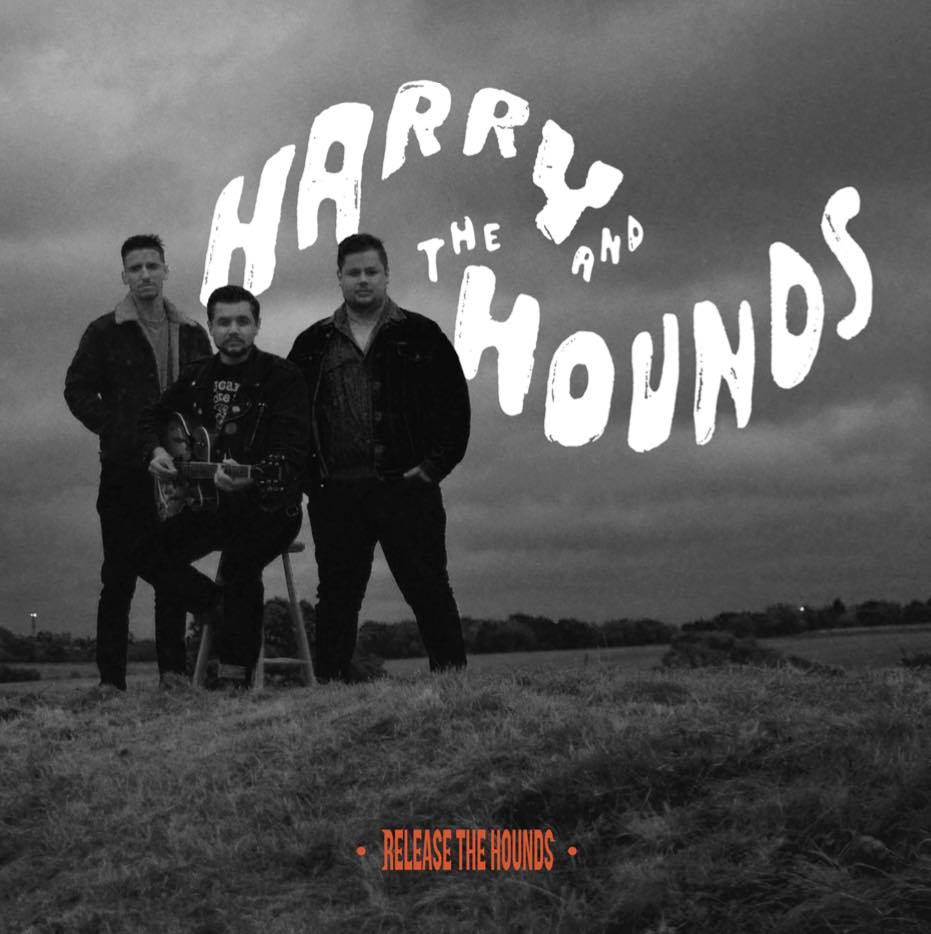 Foot Tapping Records FT197 [2020]
Sweet Love On My Mind – Dreamer – Telephone – Burning Bridges – Jeanie Jeanie Jeanie – Forever 17 – Gone + Shakin' All Over – Workin' Man's Blues – Howlin'
When was the last time you listened to a good Rock'n'roll album? I mean a real Rock'n'roll album. With the notion of danger and excitement that it implies. Something basic yet so hard to play. Harry and the Hounds are all that!
Harry Caiger is on vocals and guitar, Freddie Lovett on drums and Pete Neal on electric bass. I can hear the slap bass police moan from here, but like Barry Ryan of the Rockats once said, "If it's good for Cochran, it's good for me." At places, they remind me of the young Stray Cats, not stylistically, they have more common points with the Paladins, for example, but in the attitude. They're young, play what they want, and they rock!
The trio kicks off with a storming version of Johnny Burnette's Sweet Love On My Mind. You must have guts to cover such a well-known tune. They jump in it with juvenile energy that is very refreshing. The other two covers are also very familiar (Cochran's Jeanie, Jeanie, Jeanie, and Johnny Kidd's Shaking All Over), yet they sound very original. One of the reasons must be Caiger's guitar. This guy is one hell of a guitar player. His solos are always inventive, and you don't hear the same solos you've heard one zillion times before.
Dreamer is an excellent stroller with haunting piano. I guarantee you'll fill the dancefloors wherever if you play it loud enough.
Next is Telephone, a melodic rockabilly tune, not that far from what the Bellfuries could do. Still in the Rockabilly idiom is Gone, a fast-paced song.
The band adds a good dose of rockin' blues (think the Paladins or Pat Capocci) with Burning Bridges and Forever 17. Also in the blues vein is Workin' Man's Blues, a boogie blues featuring Caiger on harmonica. I like the way they contain their energy before launching it, then return to a threatening pace.
Howlin' closes the set with a solid dose of rock'n'roll.
With only ten songs, including seven excellent originals, not only there's no room for fillers, but they leave the listener begging for more, which is always a good strategy.
Believe me, Harry and the Hounds is a band to follow closely.
Buy it here.
Fred "Virgil" Turgis