Reverend Horton Heat (the) – 25 to Life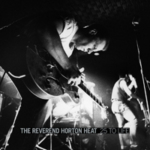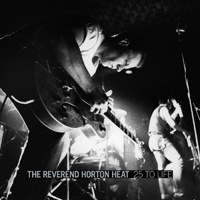 Yep Roc [2012]
Best Of
Eat Steak – Big Little Baby – Loaded Gun – One Time For Me – Five-O Ford – Liquor, Beer & Wine – I Can't Surf – The Entertainer – It's Martini Time – Cowboy Love – Now, Right Now – Pride of San Jacinto – Jimbo Song – Sue Jack Daniels – Spend A Night In The Box – The Girl In Blue – The Party In Your Head – What's Reminding Me Of You – Loco Gringos Like A Party – Like A Rocket – Galaxy 500 – Callin' in Twisted – Indigo Friends
DVD
Bullet – I'm Mad – Big Little Baby – Loaded Gun – 400 Bucks – The Devil's Chasing Me – Big Sky – Baddest Of The Bad – t's Martini Time – Please Don't Take the Baby to the Liquor Store – Death Metal Guys – Jimbo Song – Spend A Night In The Box – Galaxy 500 – Callin' in Twisted – Indigo Friends – Psychobilly Freakout – Where The Hell Did You Go With My Toothbrush – Bales of Cocaine – Big Red Rocket/Folsom Prison Blues
Live At The Fillmore
I'm Mad – Big Little Baby – 400 Bucks – The Devil's Chasing Me – Big Sky – Baddest of the Bad – It's Martini Time – Please Don't Take the Baby to the Liquor Store – Jimbo Wallace Introduction – Jimbo Song – Spend a Night in the Box – Callin' In Twisted – Indigo Friends – Psychobilly Freakout – Where in the Hell Did You Go With My Toothbrush – Big Red Rocket of Love
The Reverend Horton Heat celebrated its 25th anniversary with this three-disc set.
Cd 1 is a best-of gathering songs from every album released so far except for the Christmas album, which is a good idea. With 23 songs (by the way, why not 25?), it's a good overview of the band, though like every best-of each fan has his personal favorite and could come with a different selection. For exemple, I always believed that James Heat was a first-class country singer, a side of his career absent from this best-of.
All songs come from the albums with no rare or unissued stuff.
Cd2 is a DVD recorded live at the legendary Fillmore Theater in San Francisco. The setlist is excellent; it's professionally shot and features interviews with the band.
Cd3 is a selection of 16 songs taken from the same performance.
The boxset features a thick booklet full of pictures of the band at different stages of their existence, but if you expect a long and detailed story of the Reverend Horton Heat, you'll be disappointed.
This set is an excellent introduction to discover the trio, and old fans will be happy with the live recordings.
Fred "Virgil" Turgis