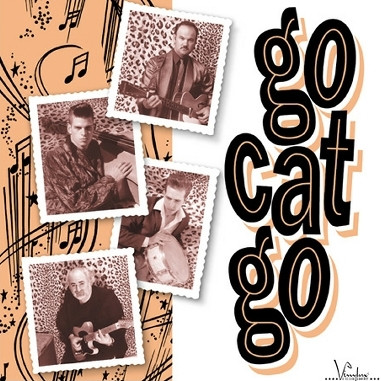 Go Cat Go – Let's Hear It Once Again for…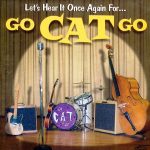 Vinylux V0002 [1999]
Good Rockin' Tonite – Little Baby Doll – Please Mama Please – Mystery Train – Flyin' Saucers Rock n Roll – 'Til the Cool Cats Cry – Just Because – Can't Tie Me Down – Blue Days Black Nights – I've Got My Eyes on You – Time to Rock – Forever's Much Too Long – Other Side of Town – Who Was That Cat – Milkcow Blues Boogie – Reconsider Baby – Lonesome Road – Big Train – Ten Ways to Rock – Drugstore Rock n Roll – Hot Rod Man – Stockins and Shoes – Blue Moon of Kentucky – Pink and Black – Tell Me Why
This CD compilation was released shortly after the single. I place Go Cat Go very high in my own Rockabilly pantheon, so you won't be surprised if I tell you that this CD is an absolute must-have.
One will find two early recordings from March 1990, Forever's Much Too Long and Time To Rock. Forever is, for me, one of Spears' best moment. The array of subtleties that you can hear in his voices is simply amazing (I have to confess that I'm always moved and almost bursted into tears when I hear the line 'Why can't I be the one you love Instead of just your in-between'. Considering that Freeman had only joined the band three months before the recording, it only adds to the thing's beauty.
This compilation also contains the 10″ recorded for Willie Lewis in April 1991, the single and three more tracks from the Sun session (Flyin' Saucers Rock'n'Roll, Til The Cool Cats Cry, Blue Days Black Nights), and twelve live tracks. These songs – mostly Rockabilly classics – demonstrate that Go Cat Go was a fantastic live band. They also confirm that Darren Lee Spears' songwriting could stand proudly next to classics like Blue Moon of Kentucky, Mystery Train or Drugstore Rock'n'Roll, to name but three.
The booklet contains a complete history of the band written by Wendy LeBeau.
---
Go Cat Go – Please Mama Please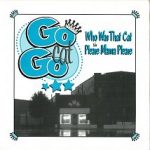 Vinylux V0001 [1999]
Please Mama Please / Who Was That Cat

During one of their tour, the band stopped by Sun Records in Memphis and recorded six tracks. These two songs come from that session and were released after the tragic death of Darren Lee Spears in 1993.
Both Please, Mama Please and Who Was That Cat are two instant classics. They contain everything that made Go Cat Go one of the very best Rockabilly bands of the nineties. Only Big Sandy and the Fly-Rite Trio and High Noon reached that level. Darren Lee Spears had a fantastic voice. It reminded me of Elvis, not for the tone, but for the extreme facility he had to sing and his wide vocal range. Spears also knew to dose his effects. The hiccups he placed were rare enough to have an impact. He also was a double threat for not only he was a fantastic singer, but he also was a highly talented songwriter. The song he wrote always sounded as if they came straight from the Fifties but remained originals at the same time. Such a talent could have been waste with an average band. Thanks to the Rockabilly gods, it was not the case. Hull was a gifted guitar player that mixed Scotty Moore and Cliff Gallup, and the team formed by Freeman and Lebeau was the perfect Rockabilly rhythm section.
---
Go Cat Go – S/T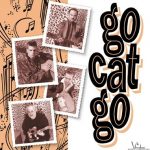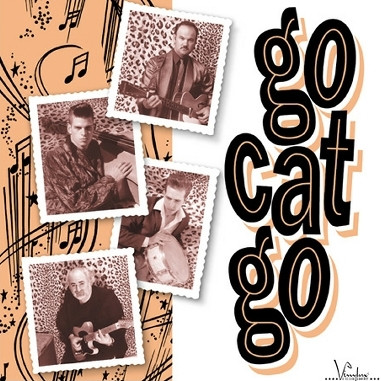 Rock-a-Billy Records R-301-LP [1992] / Vinylux V0004 [1999]
Little Baby Doll – I've Got My Eyes on You – Can't Tie Me Down / Big Train – Other Side of Town – Lonesome Road
Go Cat Go formed in 1989 with Darren Lee Spears on vocals, Bill Hull on guitar, Lance Lebeau on drums and Paul Turley on electric bass, soon replaced by Brian Freeman on slap bass. In March and April 1991, they recorded these six songs, and Willie Lewis released this ten-inch on his Rock-A-Billy label in February 1992 (R-301-LP). The original release (650 copies) had no jacket, and the following year, the band financed the printing of some jackets (designed by Ronnie Joyner) for the remaining 350 copies. It quickly became a collector item, and Vinylux reissued it seven years after its initial release.
Little Baby Doll is the epitome of Rockabilly. Freeman's propulsive slap bass and LeBeau's perfect drumming allow Hull to weave a delicate and subtle pattern behind the singer's voice who equals the best of Elvis and Gene Vincent. All that in two minutes! Likewise, the Other Side Of Town can only be described as rockabilly perfection.
I've Got My Eyes On You is a threatening tune with a slight Jack Scott feel. Can't Tie Me Down is a ballad that allows Spears' voice to develop all his range and shows echoes of Jerry Lee Lewis in his best vocals moments. Big Train features a harmonica and can be described as Rockabilly Blues. The last song, Lonesome Road, is from the pen of the young Brian Freeman, and one can only regret that he didn't write more songs.
See also the Flea Bops and our interview Lance and Wendy LeBeau
Check out Vinylux records website.