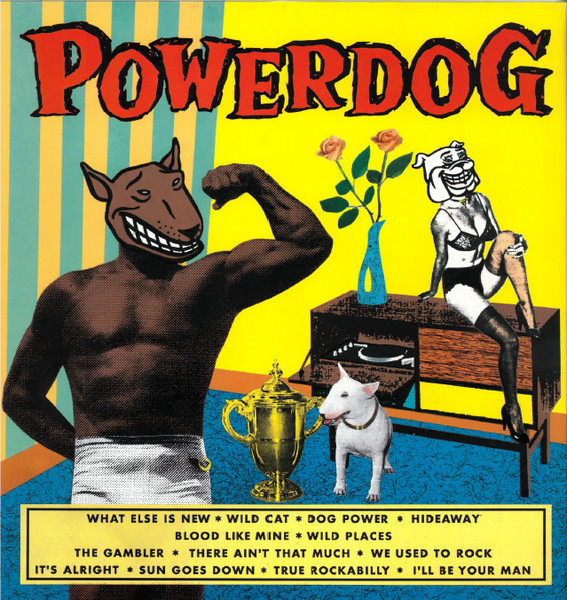 Powerdog – S/T
Count Orlock R.O.C.K.13-C.O.C.K.13 [1992]
What Else Is New – Wild Cat – Dog Power – Hideaway – Blood Like Mine – Wild Places – The Gambler – There Ain't That Much – We Used To Rock – It's Alright – Sun Goes Down – True Rockabilly – I'll Be Your Man – I Can't Believe It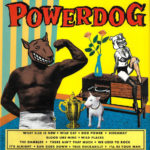 Powerdog is another band that is difficult to pigeonhole. Marcel Verbaas formed the combo in 1988 with Wim Van Der Heiden, an old friend with whom he used to hang out in the Rockabilly clubs of Rotterdam. They decided to form a band right away. They rehearsed with various drummers for their first year of existence, playing only covers. The band finally took shape when Robert Van Driesten joined them in 1989. From that moment, they begin to write their own material, with Wim taking the lead vocals duties. They also adopted the name Powerdog.
They caught the attention of Count Orlock, and by October 1991, they found themselves in the studio (Commodore Studio at Zelhem) with Dick Kemper (Batmobile, Bang Bang Bazooka…).
All songs on the album are originals and are very good. Powerdog developed a highly unique sound. They mixed influences from early eighties Neo-Rockabilly (one can hear echoes from the Polecats throughout the platter), Batmobile, and Psychobilly, with hints of Country music (Blood Like Mine) or Heavy Metal (Marcel used to play rhythm guitar in a Heavy Metal band). But they always emphasise the melody, and some songs sound like a cross between Batmobile and the Beatles. The minor flaw is their instrumental (Dog Power), which could be more inspired and sounds more like a backing track than a real instrumental.
Count Orlock released the album in 1992, and that same year Powerdog was the support act for the Stray Cats when they played at the Paradiso in Amsterdam in September.
Powerdog disbanded in 1994.