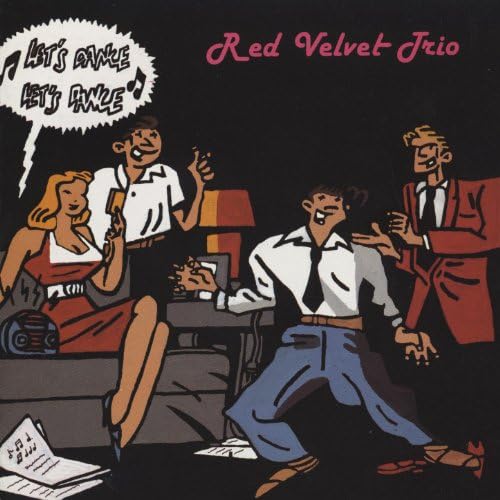 The Red Velvet Trio – Million Tears
Tombstone Records TOMB-CD 2007 [1992]
Million Tears – Wild Boy – Crazy Night – Miriam – Hairy Upperlip Song – Ugly Twins – Ringelingeling – That's Enough – Wheelchair Boogie – Bad Breath – I Want You Now – What Can I Do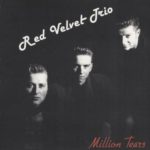 If you dig your Neo-Rockabilly with a jive beat, look no further; the Red Velvet Trio is the band for you. This German trio, Led by Claudius Wolke (ex-Magnetics) on vocals and double bass with Markus Wietholt on drums and Marcus Rettig on guitar, rips through a set of twelve originals that are sure to please fans of Restless and the Ringlets Trio. The setlist is very well-balanced, alternating tempos, melodies and styles, going from the wild Neo-rockabilly of That's Enough to the Jazzabilly of Ringelingeling. The production is flawless, and each instrument is perfectly highlighted.
---
The Red Velvet Trio – Let's Dance, Let's Dance
Tombstone Records TOMB-CD 2017 [1992]
Friendship – Got Me, Got You – It Only Depends On A Moment – Pretty Faces – Rockin' Guitar – Travellin Around The World – Looser All Down The Line – Hanging Jugs – Farmer Boys – Three Leg Man – Don't Play With Me – How To Loose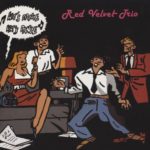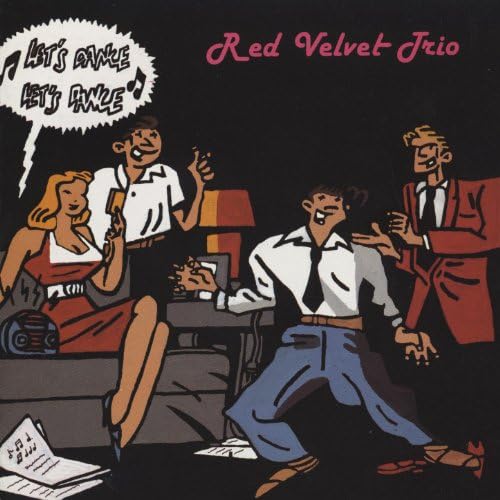 The second album by the Red Velvet Trio takes more or less the same ingredients as their debut album. But who will complain when it ain't broken, don't fix it. The set list mixes fast Neo-rockabilly akin to Restless with mellower tunes in the style of the Keytones (It Only Depends On A Momen) or the Ringlets Trio, more moody songs in between (Traveling Around The World) and some jazz chords thrown in for good measure (Farmer Boys).Once again, the musicianship is top-notch throughout, and the production is outstanding.
The Red Velvet trio on Spotify.