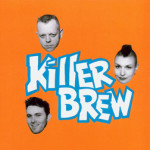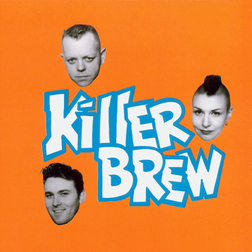 Vampirella MCG1020028 [1998]
Do Me Like You Do Me – All Night Rock – Shattered Dreams – Victory Roll – Trouble Bound – Wore Me To A Frazzle – That's The Way – Special Brew – Who's Been Sitting In My Chair – I Fell In Love – My Little Baby – One Track Mind – The Other Side – Shooting Star
All star rockabilly band featuring Darrel Higham, Ricky Lee Brawn (Stargazers, Big Six, Space Cadets) Helen Shadow (Queen B's, Johnson Family), Anders Janes (Stargazers, Ray Gelato, Big Six, Space Cadets) and Pat Reyford (Sugar Ray Ford). If we are used to hear Higham and Shadow sing, it's more surprising to hear Brawn but he does a great job too. Recorded at Ricky's Valvemobile studio it has a raw sound and shows a strong Sun records influence with a couple of hillbilly bopper too, featuring Pat Reyford on steel.
Fred "Virgil" Turgis