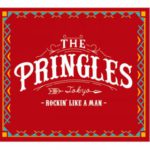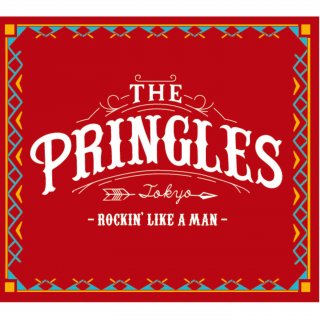 The Pringles – Rockin' Like A Man

Rhythm Bomb Records RBR 5842
Im In A Whirl-Try Me-Burnt Toast And Black Coffee-Aw C'Mon Baby-Dimples-Watch Out-Bongo Guitar-La Fiesta Esta De Ambiente-Midnight Cryin Time-Jump Jack Jump-Keep A Knockin-Train Kept A Rollin-Rockin Like A Man
The Pringles are a Japanese band made of two lovely ladies (Mei and Yuki) backed by four boys (guitar, double bass and two drummers are credited – a sax can also be heard on some songs) who know their stuff. Mei and Yuki mostly sang in harmonies a set consisting of a majority of covers ranging from Johnny Burnette's frantic rocker Train Kept A Rollin to John lee Hooker's Dimples with some Little Richard, Myron Lee, Wynona Carr and Shorty Long in between. Two songs are from the band (Watch Out by Yuki and Rockin' Like A Man by Mei) and they're good enough to stand next to these classics without shame and you come to regret they don't write more stuff, which would make a more personal record. To be honest this record sure won't change your life, but there's enough good points to make it a pleasant affair and an excellent party record. A new album is already planned for 2017, so follow this band closely.
Fred "Virgil" Turgis
Share the post "The Pringles"