Town Rebels – Germany
Town Rebels (the) – She's OK
Rumble Records – GANG002 [1990]
She's OK – Stomp The Beat / All Night Rocker – Leopardman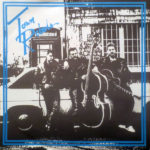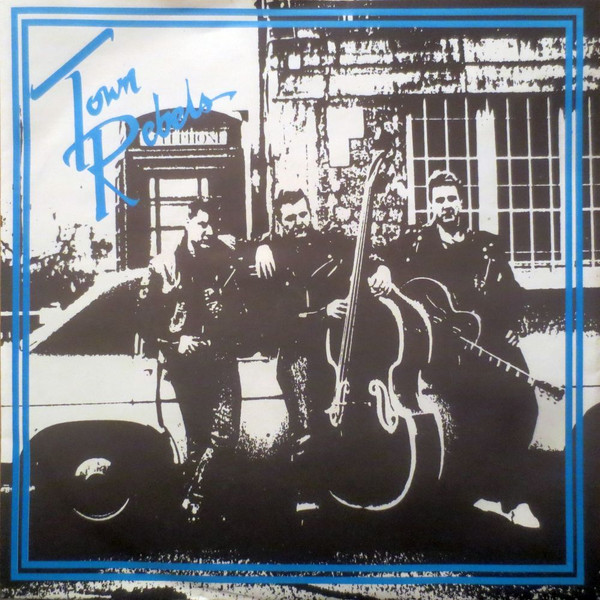 The Town Rebels were a German trio formed in 1984. By the time of this recording, the band consisted of Frank Nattermann (guitar and vocals), Thorsten Schmalenberg (slap bass) and Andreas Endruschat (drums). The sound of this excellent single is more Neo-Rockabilly oriented than later recordings made by the band with a revamped line-up and an electric bass which are more in the Teddy Boy style. The first track is pure Neo-Rockabilly gold in the wake of Restless and the Nitros. Stomp the Beat echoes the Stray Cats' Cross The Bridge. All Night Rocker is more classic and a little less original, but very pleasant nonetheless. The fourth track sounds a bit like Jungle Rock (or is it Blast Off?) and takes no prisoner with its powerful slap bass and mean guitar.
All in all, this single is a solid slab of Neo-Rockabilly.
Sadly Frank Nattermann passed away in 2021.
Fred "Virgil" Turgis