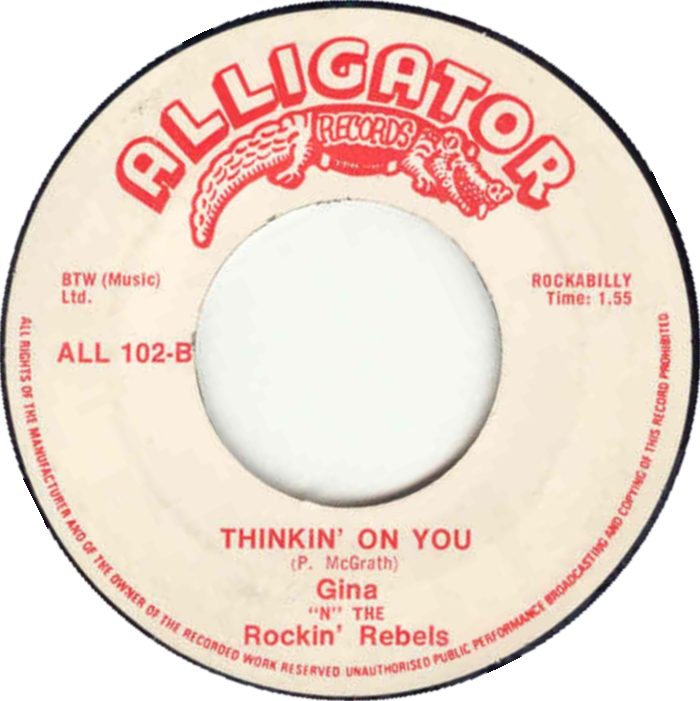 Alligator Records (not to be confused with the blues label of the same name) was a British rockabilly label based in North London, active between 1978 and 1980. With only four singles and one lp, it's the perfect example of quality over quantity.
The Kool Kats who backed Johnny Key and Gentleman Jim, were Nigel Owen (guitar), Pete Pritchard (bass), and Terry Earl (drums) from Flying Saucers.
The songs were recorded at BTW Recording Studios in Wood Green, North London.
7″
Johnny Key with the Kool Kats – Fallin' for you / Hillbilly Music – ALL 101 [1978]
Johnny Key with the Kool Kats – Keep my big wheels turnin'/ Make you realise – ALL 103 [1979]
Gentleman Jim with the Kool Kats – I'd find you / Little confused – ALL 104 [1980]
12″
Share the post "Alligator Records"