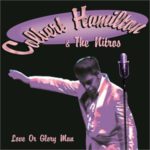 Colbert Hamilton and the Nitros – Love Or Glory Man
[2013]
Shake Rattle Bump 'n' Grind – Falling To Pieces – Roxette – Rehab – Bella Donna – Everybody Loves Me – Life's A Bitch – Blue – Molly's Chambers – Love Or Glory Man – I Was The One – I Didn't See Memphis – Livin' La Vida Loca – W.M.D.
It's good to see Colbert Hamilton team again with John O'Malley and the Nitros (who are for this album Jason King on double bass and Guy Shalom on drums). This is great neo-rockabilly, Hamilton having a perfect voice for that style and O'Malley's jazzybilly guitar is everywhere. There's a majority of self-penned tune either by Hamilton or O'Malley that are quite good. I wouldn't say the same about the covers. "I Was the One" featuring Mark Keeley of Good ROckin' Tonight on piano is okay but Amy Winehouse's Rehab, Prince's Everybody Loves Me or worse Ricky Martin's Livin La Vida Loca seem very odd choices to me but as I said the originals are good enough and you can skip the covers and have a solid neo-rockabilly album.
---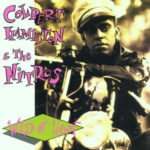 Colbert Hamilton and the Nitros – Wild At Heart
Nervous Nerd076 [1994]
Lucille – Wild At Heart – Still Rockin' After All These Beers – Bad Reputation – Too Late – Boom Boom – Do You Wanna Rock? – Abused By You – High Flyin' Cat – Boogaville – Pass The Bottle To The Baby – The Boys Are Back In Town – Big In The World – Ninety Nine Girls
---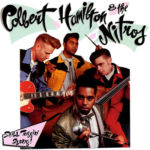 Colbert Hamilton and the Nitros – Still Tagging Along
Vinyl Japan JRCD05 [1993]
Get out of my sight – Cruel hearted girl – Rollercoaster rock – Gaze into the crystal – Wasn't that good – Cadillac baby – Dead of night – Black magic – Get you back – New place in town – Stop – Haunted memories
---

Colbert Hamilton and the Nitros – Cadillac Baby
Vinyl Japan JRT02 [1993]
Cadillac Baby – Silver Bullet – Cruel Hearted Girl – Born To Love One Woman
---
Colbert Hamilton and the Hellrazors – s/t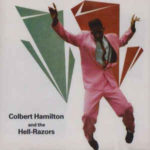 Fearless Records – FEAR LP001 [1984]
Wow – Mystery Train – Half-Hearted Women – Women Love – Rock Therapy – Long Blonde Hair – Ice Cold – Long Black Shiny Car – Nervous Breakdown – Love Me – I'm So High – Good Rockin' Tonight – I'll Never Let You Go – Don't Knock Upon My Door – Love Me
Fred "Virgil" Turgis
Share the post "Colbert Hamilton"