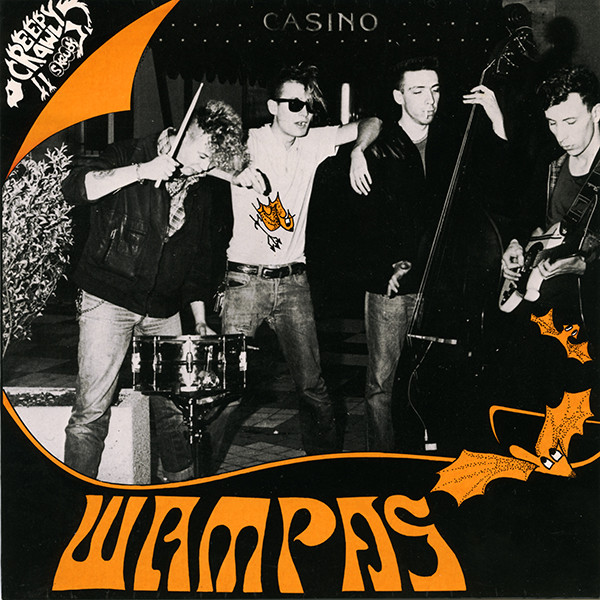 Les Wampas -Dracu Bop
Creepy Crawly 666 002 [1985]
Dracu Bop – Ma Petite Amie – BM – Wampas

On their first EP released in 1985, the Wampas are formed by Alain Marietti (double bass), François Quivoron (guitar), Didier Wampas (vocals), and Francis Wampas (drums). The four songs are sung in French and feature humoristic lyrics ("my girlfriend is a nazi, what are my parents going to say"), in what would become the band's trademark. Backing Didier, the band has nothing to envy its British counterparts of the time, even if it sometimes remains a bit messy. The whole set is speedy, and Didier's singing has not yet switched to the parody that it will become later.
---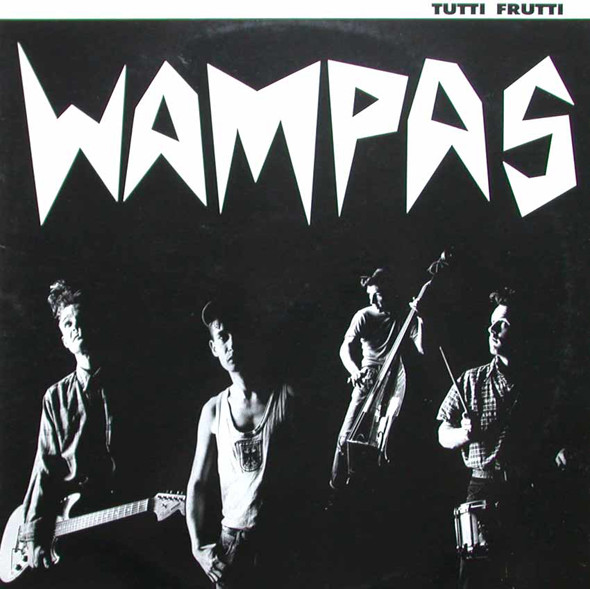 Les Wampas – Tutti Frutti
Tutti Frutti Records – TF03 [1986]
Shalala – Marie-Lou – Une Bombe Sur Washington – Héros – Trous – Ballroom Blitz – Le Ciel Etait Si Bleu

One year after their EP, Les Wampas released this mini-album. It shows a big step in the evolution of the band and the mastery of their sound. The arrival of Marc Police (ex Jezebel Rock, Pasadenas) on guitar and Nicolas Schauer on drums is probably no stranger to that. Alain's double bass is much more prominent and better recorded; you must listen to Shalala to be convinced. Mary Lou starts slowly with minimal lyrics before exploding into a fantastic mix of Rockabilly and Surf. The next track, Une Bombe Sur Washington (One bomb over Washington), is an anti-Washington Dead Cats charge reminiscent of the Cramps in the guitar's use. Héros slows down the tempo (at least in its first part) and brings an almost Jazz touch. Trous (Holes) is an excellent song from a musical point of view but shows the limits of Les Wampas in terms of lyrics (despite the reference to the Magnificient Seven). They then adapt Sweet's Ballroom Blitz with French lyrics and take the opportunity to place another charge against the Washinton Dead Cats.
After this seminal album, Alain will leave the group (to play with Los Carayos and Happy Drivers), and Les Wampas will move towards a brand of alternative rock that is much more mainstream and, sadly, for us, much less attractive.