Fractured – No Peace for the Wicked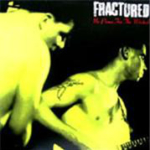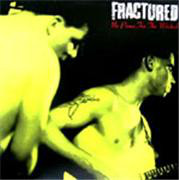 ID Records NOSE 17 [1987]
Raucous Records RAUCD 213 [2007]
Honest Lovin' – Chauffeur Driven Limousine – Dark Blue Sea – Kisses Sweeter Than Wine – Girl On The Corner – Gamblin' Man – Sold My Secret – Big John
Fractured was a British neo-rockabilly quartet from the mid-'80s formed by Paul Everdell on lead vocals and lead guitar; Mike Herman on guitar; Nick Hoadley on double bass and Paul Davies on drums. Released in 1987, "No Peace for the Wicked" is their sole musical testament, and this is too bad for this band was excellent. They played a fast slappin'/clean guitar brand of neo-rockabilly in a similar vein than Caravans or Restless in the same period. Besides, Pete Gage (Restless but also Frenzy, Rattlers) produced the album giving the band a clean and crisp sound that shows off the band's musicianship.
Except for the cover of Kisses Sweeter than Wine, originally played Jimmie Rodgers (not the King of Country Music, the other one), each song is performed at a breathtaking pace. Out of the eight songs of this mini-album, six are from the pen of Everdell, while the remaining two are the previously mentioned "Kisses…" and Jimmie Dean's Big John in a live version that closes the album.
Fractured was very popular among the psychobilly scene. The band played twelve times on the stage of the Klub Foot, the Psychobilly mecqua, and had two songs included on Stomping at the Klub Foot volume 5. More live songs resurfaced on the five-cd box set "Dragged from the wreckage of the Klub Foot" out on Trophy records. Paul, their lead singer/guitarist, also played bass for the Meteors (probably a last-minute replacement) and can be seen on the Attack of the Chainsaw Mutant video.
Nick Hoadley later played with Bob and the Bearcats, Arsen Roulette, the Houserockers and the Cordwood Draggers.
Fred "Virgil" Turgis