The Chessnuts – EP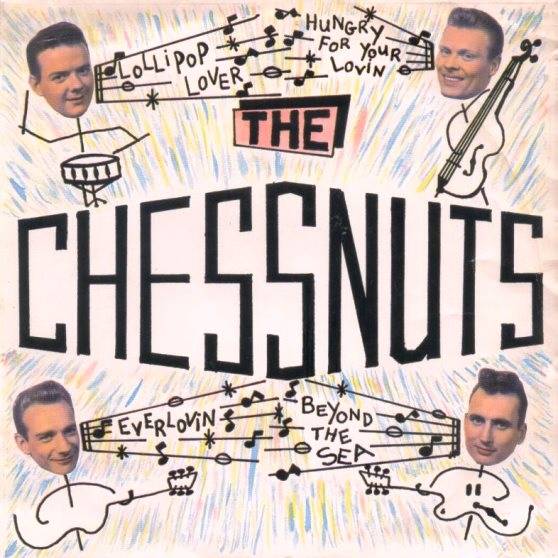 NUTS – NUTS 001 [1989]
Lollipop Lover – Hungry For Your Lovin – Everlovin – Beyond The Sea
The Chessnuts were a Dutch band formed by Ronald Balten (vocal and double bass), Kees Stigter (vocal and lead guitar),  Jeroen Haagedoorn (vocal and rhythm guitar) and Jan Van Leeuwen (vocal and drums). This EP released in 1989 on their own Nuts Records contains four tracks. Danny Dill's Hungry For Your Lovin' is a traditional Rockabilly. They turn the Davis Sisters' Everlovin into a soft Rockabilly tune with some doo-wop thrown in for good measure. Lollipop Lover (aka The Three Chuckles' Cinnamon Sinner) and Beyond the Sea (Bobby Darin) show some jive influences and wouldn't be out of place on a Keytones album.
Jan van Leeuwen later played with the Haystack Hi-Tones and Jess'n'Jill and the Sinners and both Kees Stigter and Jeroen Haagedoorn formed the Barnstompers.
Fred 'Virgil' Turgis
Share the post "Chessnuts (the)"