The Magnetics – The Magnetics
Self-released [1989]
Lost A Lot Of Love – Prisoner – Love Position Number 9 – Hard Boys Life – Long Blond Hair -Neglected Woman -Now It Is The Time – Go – Never Seen…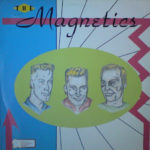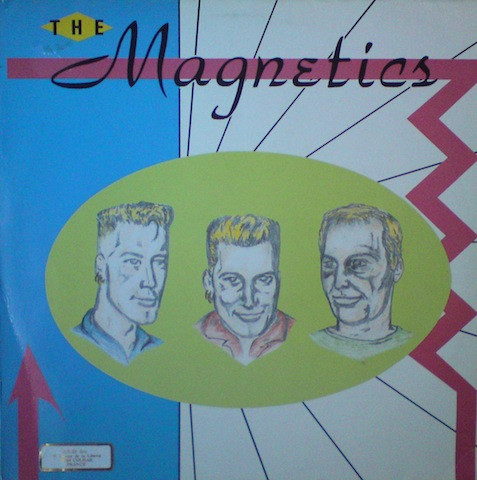 In December 1989, the Magnetics, now a trio (Frank Isfort on drums, Acki Sölter on guitar and Claudius Wolke on double bass and vocals), returned to the studio and recorded this excellent nine-song album.
On long distance, the combo has more room to express their talent and originality.
There's plenty of first-rate Neo-rockabilly, like Prisoner, that plays in the same league as Restless (one will note the excellent vocals arrangement), but also a fine ballad, with saxophone (Neglected Woman) in the same style as the Speedos. The album benefits from a superb production, with a huge double bass sound. All three musicians are excellent, but Acki's guitar really makes the difference. He plays clean and fast and sometimes brings a touch of Jazz for a result akin to the Nitros (Lost A Lot Of Love) or the Ringlets Trio (Hard Boys Life).Even the multi-covered Long Blonde Hair sounds original when the Magnetics play it!
Claudius later formed the Red Velvet trio and the Tin Cans.
---
The Magnetics – Police On My Back
Self-released [1988]
Police on My Back – Fear of a Girl – Everybody – Milk & Alcohol
The debut EP of the Magnetics, a German combo, can be placed somewhere between fast neo-rockabilly and psychobilly, close to the "Fight Back" era of the Blue Cats. The songs are terrific (Milk and Alcohol let some new wave influences slip into the mix), and they benefit from a perfect production with a huge double bass sound.