Tex Rubinowitz – Bad Boy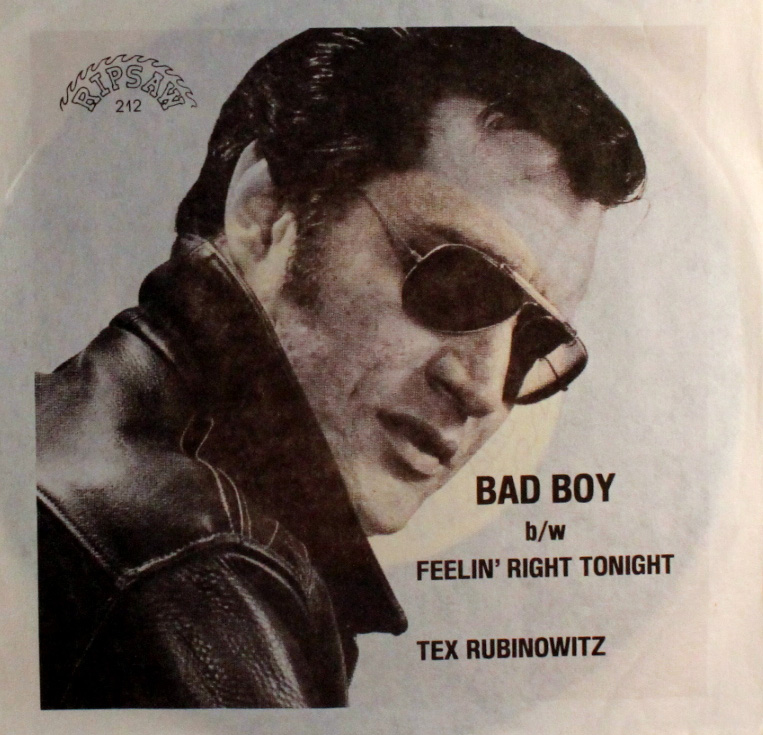 Ripsaw Records 212
Bad Boy / Feelin' Right Tonight
Tex Rubinowitz recorded this excellent single in 1979 with Billy Hancock and Bob Swenson on guitars, Bryan Smith on double bass, and Jeff Lodsun on drums.
On side A, he covers a song penned and sung by Marty Wilde in 1959. While the original version sounds rather inoffensive, Rubinowitz's cover is quite unhealthy, full of anguish with tortured vocals. Sprinkle the whole performance with a superb honky-tonk styled guitar, and you have one hell of a song that sounds like a mix between Charlie Feathers and the Cramps.
B-side is a raw rockabilly track featuring two blistering guitar solos and a smoking vocal performance. The song proved to be popular on Ripsaw, later recorded by Martha Hull in 1981 (Ripsaw 217) backed by Tex Rubinowitz and his band, the Bad Boys, then in 2010 by Marti Brom (Ripsaw 223) with a version that has come full circle with Billy Hancock and Bryan Smith playing on it.
Side A appears on the Best of Ripsaw Rockabilly vol.1 and side B on vol. 3.
---
Tex Rubinowitz – Hot Rod Man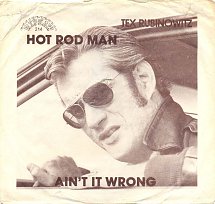 Ripsaw Records 214 [1980]
Hot Rod Man / Ain't It Wrong
Ripsaw 214 is another killer double-sider from Tex Rubinowitz and the label. This one has written "classic Rockabilly" all over it.
The A-side features Tex's commanding vocal highlighted by a terrific twin guitar attack by Billy Hancock and Bob Swenson. It would later be covered by Sean Mencher and Go Cat Go.
The flip is equally good that it could as well be the A-side. First-class Rockabilly in less than two minutes. It was also heavily covered, including versions by High Noon and Ruthie and the Wranglers.
Side A appears on the Best of Ripsaw Rockabilly vol.1 and side B on vol. 2.
Fred "Virgil" Turgis
Visit the Ripsaw records website.